5 Family and Community
Engagement Program Highlights
Family Outcomes
Each year, the SETA Operated Program works with CCR Analytics, a data collection/analysis company, to measure parent satisfaction and program efficacy affecting Head Start Family Outcomes. In the Spring of 2022, the online parent survey showed the strengths of Head Start in supporting parents to develop a better understanding of child development and learn the skills to prepare their children for school success.
---
Rated "Very Helpful" Developing Skills
as Families as Lifelong Educators:
78% of parents surveyed (296 of 380 responses) rated the program "Very Helpful" in developing skills as Families as Lifelong Educators.
This family outcome includes encouraging creative play at home, understanding how their child learns, learning activities to help their child learn at home, reading to their child, understanding the importance of regular attendance, and gaining confidence that their child will succeed in elementary school.
---
Rated "Very Helpful" Building
Parent-Child Relationships:
72% of parents surveyed (274 of 380 responses) rated SETA program "Very Helpful" in building Parent-Child Relationships, particularly in finding ways to support their child's good behavior.
---
Rated "Very Helpful" Building
Families as Learners:
62% of parents surveyed (236 of 380 responses) rated SETA program "Very Helpful" in the family outcome of Families as Learners, particularly in helping them set their own educational and career goals and enrolling in an educational or training program to pursue those goals.
---
Families with 2 years of participation consistently rated the program Very Helpful in developing skills and increasing knowledge in these areas. This demonstrates that the program is on the right track with the types of family engagement activities to meet these three Family Outcomes.
---
Ready Rosie Parenting Curriculum
Since 2018, Head Start Sacramento implemented Ready Rosie as its research-based parenting curriculum to support family engagement. Families use online learning games and videos to help them with in-home teaching activities and to provide guidance in dealing with specific parenting experiences. Videos in the resource library are aligned with the Desired Results Developmental Profile (DRDP) and the Hawaii Early Learning Profile (HELP) assessment tools to support current lesson plans.
---
In 2021-2022, the use of Ready Rosie videos enhanced parenting education to support child outcomes by providing children:
6,659 opportunities to learn about language and literacy
3,797 opportunities to learn about math
2,726 to learn about social/emotional
6,467 to learn about health and well-being
By engaging in the videos, families had 1,484 opportunities to learn about family well-being, 5,112 about positive parent-child relationships, 5,036 about families as lifelong educators, 274 about family engagement in transition, and 295 opportunities in family connections to peers and communities.
---
Since the return to in-person school and in-office employment, the use of Ready Rosie in some agencies declined but was stable in others. The following were the invitation acceptance and utilization rates in 2021-2022 for Ready Rosie:
Elk Grove USD- 50%
SETA Operated Program- 70%
Sacramento City USD – 60%
San Juan USD- 37% of HS and EHS
Twin Rivers USD- 82% of HS and 34% HS
Women's Civic Improvement Club (WCIC)- 18%
Parent Café Program
To support families building peer-to-peer connections, SETA, Twin Rivers USD, and SCOE EHS have developed a plan to implement the Parent Café Program. The Parent Café program is a nationally recognized peer-to-peer learning process that was developed by parent leaders from Strengthening Families Illinois as a way to bring families and caregivers together for support in a structured format. Parent Cafés are physically and emotionally safe spaces where parents and caregivers talk about their challenges, strategies, and successes. Through participation in cafés, parents and caregivers build leadership and relationship skills as well as the protective factors that help to strengthen their families.
5 Protective Factors promoted by participation in Parent Cafés:
building parental resilience
increasing knowledge of parenting and child development
making positive social connections
developing concrete support in times of need, and
using communication tools to build social and emotional competence in children.
---
In 2021-2022, twelve (12) staff completed the Parent Café training and received certification to facilitate the virtual Parent Café series.
Staff hosted two practice cafes and invited staff to participate in order to gain familiarity with the curriculum, build enthusiasm and encourage more staff to host cafes for enrolled families. Two virtual cafes were held in the spring of 2022 and in-person cafes are in development. The implementation team is learning how to best advertise to families and increase the number of cafes to make it available to all enrolled families.
---
Recruitment and Community Outreach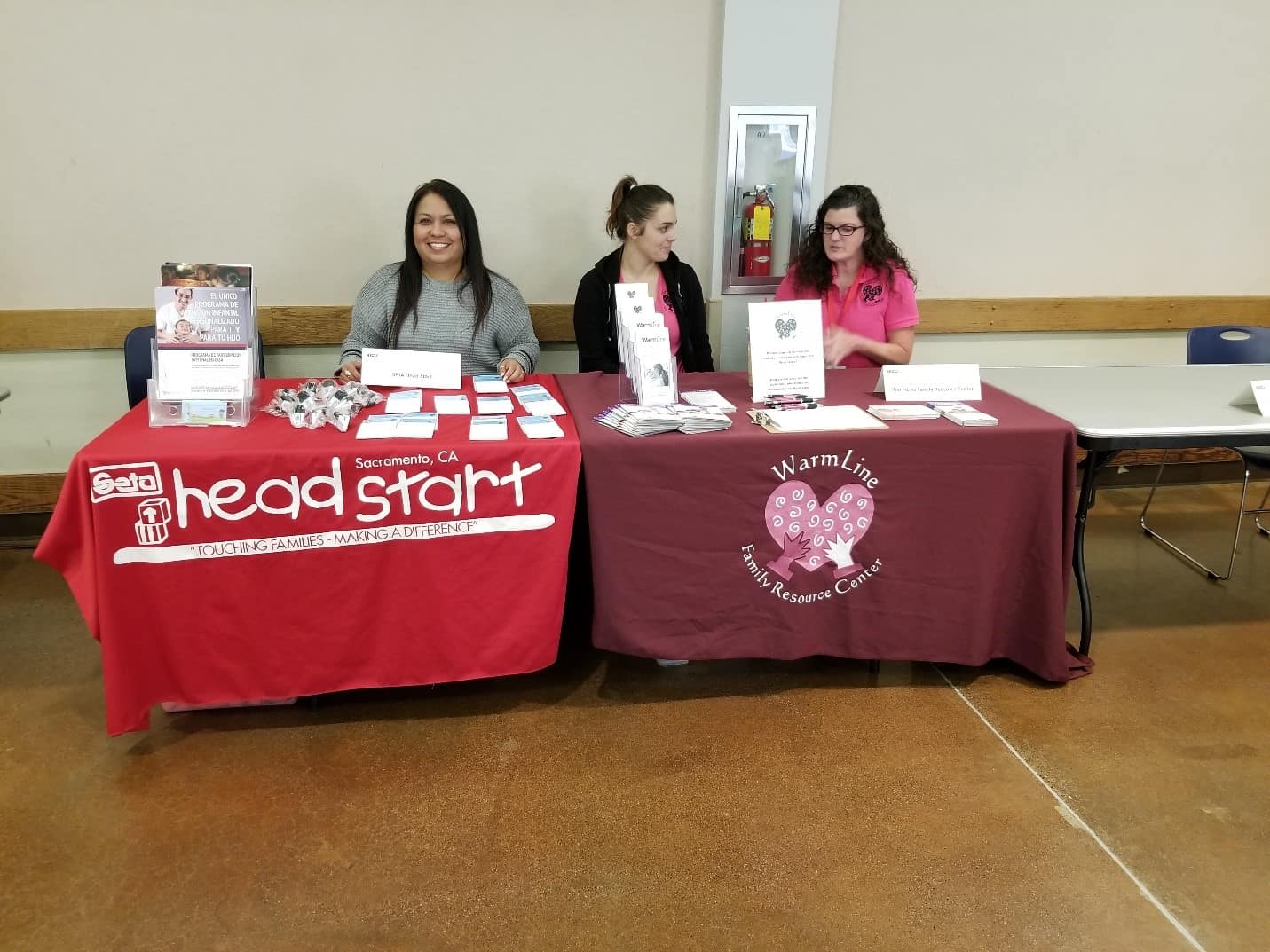 In 2021-2022, Head Start Sacramento has revitalized its in-person recruitment and community outreach efforts. Staff hosted recruitment booths at various family and child-centered events in Sacramento County such as International Kids Day, Kids Festival, Halloween Festivals, Spring Festivals, Saturday Night Market, Rio Linda County Fair, Juneteenth Festival, EMPACT Autism Festival, diaper distribution, and community baby showers.
Staff also participated in community health and resource fairs, such as Healthy Day Sacramento, Celebrando Nuestra Salud, community resource fairs, and job fairs. Every month, staff attended the Network Cafe, where over 70 representatives from local human-services organizations were gathered to learn about services, collaborate on issues, generate solutions to serve the community, build partnerships, and share updates about their programs. In addition, staff attended the Independent Living Advisory committee meetings that focused on agencies that work with clients who are transitioning out of the foster system or are foster parents.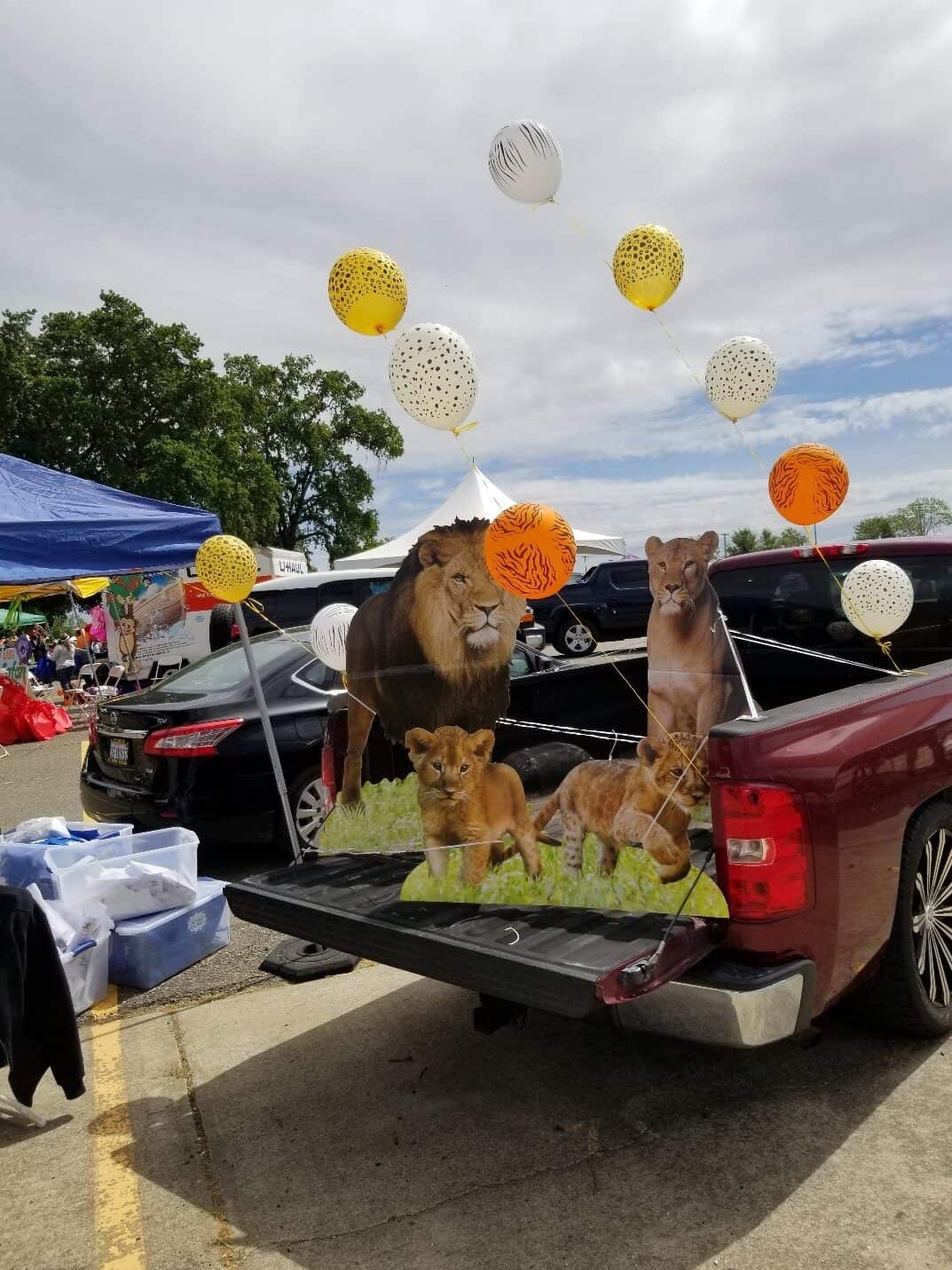 At these community events, program inquiries were generated and Head Start community awareness was raised. In the Fall of 2021, staff also launched a new Head Start commercial that aired on social media, Cable TV, and at the DMV waiting rooms.
Check out the commercial here!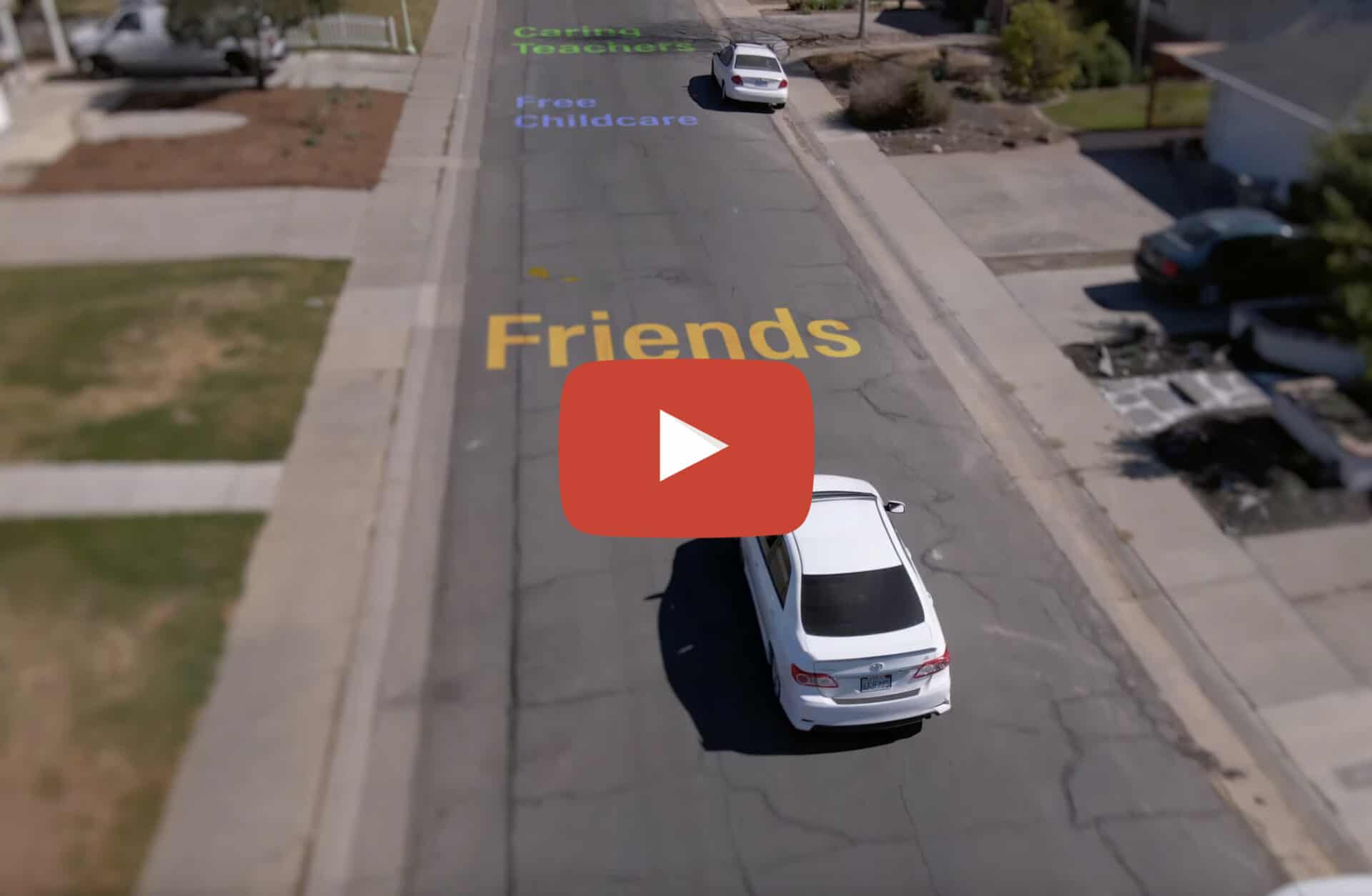 Head Start Sacramento continues to improve its recruitment and enrollment strategy by seeking feedback from staff, parents, and community partners. During the height of the COVID-19 pandemic, many community agencies closed their doors and/or suffered from reduced staffing. We learned that we had to re-introduce Head Start to the community by distributing enrollment flyers to various community partners and giving presentations at the public library, community resource centers, domestic violence shelters, and homeless shelters.
Follow-up processes were streamlined by having a single point of contact with whom community partners could connect for additional information, presentations, or flyers. These efforts resulted in an increase in referrals from community partners. As a result of these combined efforts, Head Start enrollment increased from 68% in September 2021 to 92% in July 2022. Early Head Start enrollment remained steady in the high 80s. Under enrollment was largely due to staffing shortages and the impact of California's minimum wage outpacing the federal poverty level.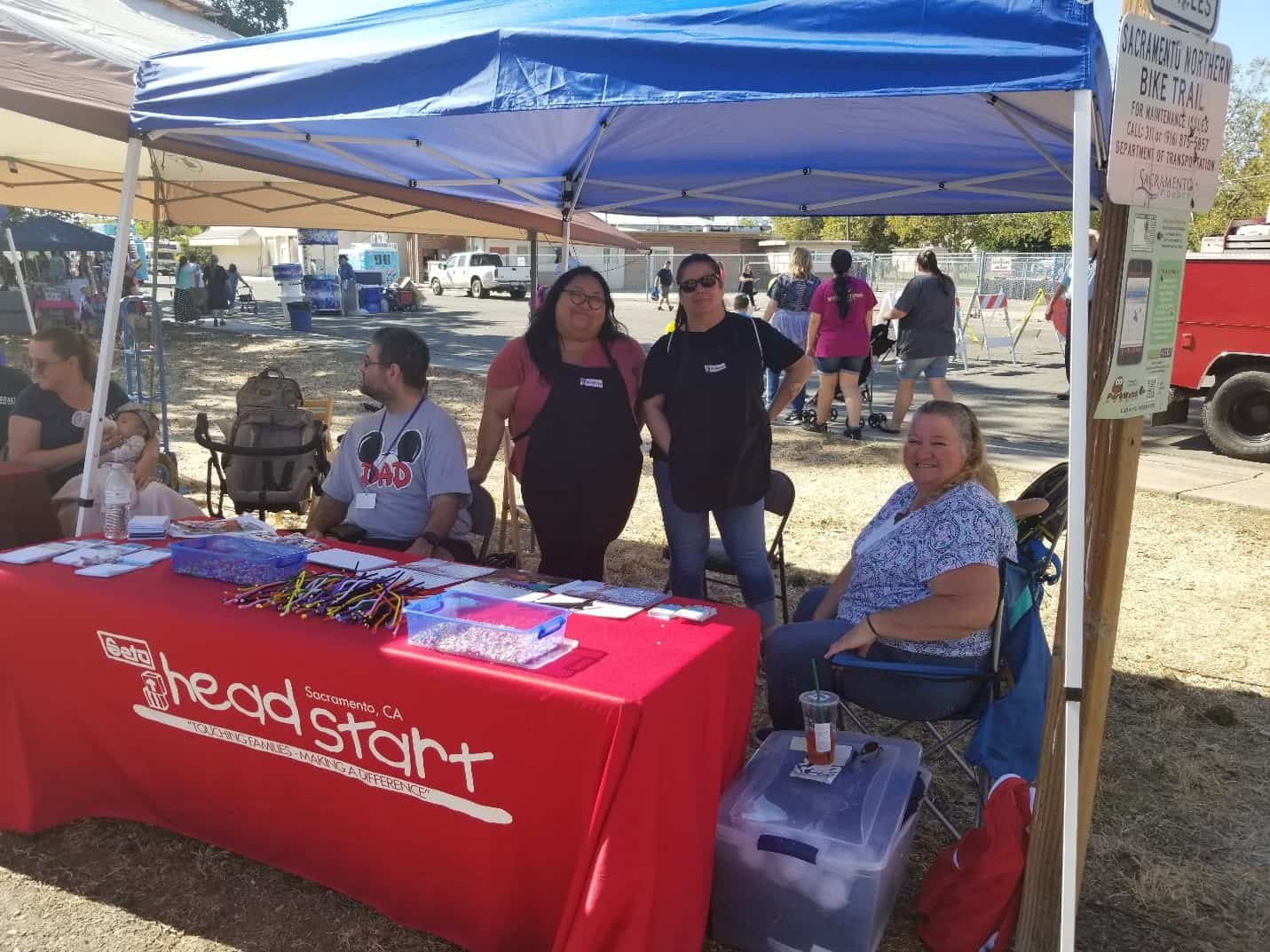 Family and Parent Engagement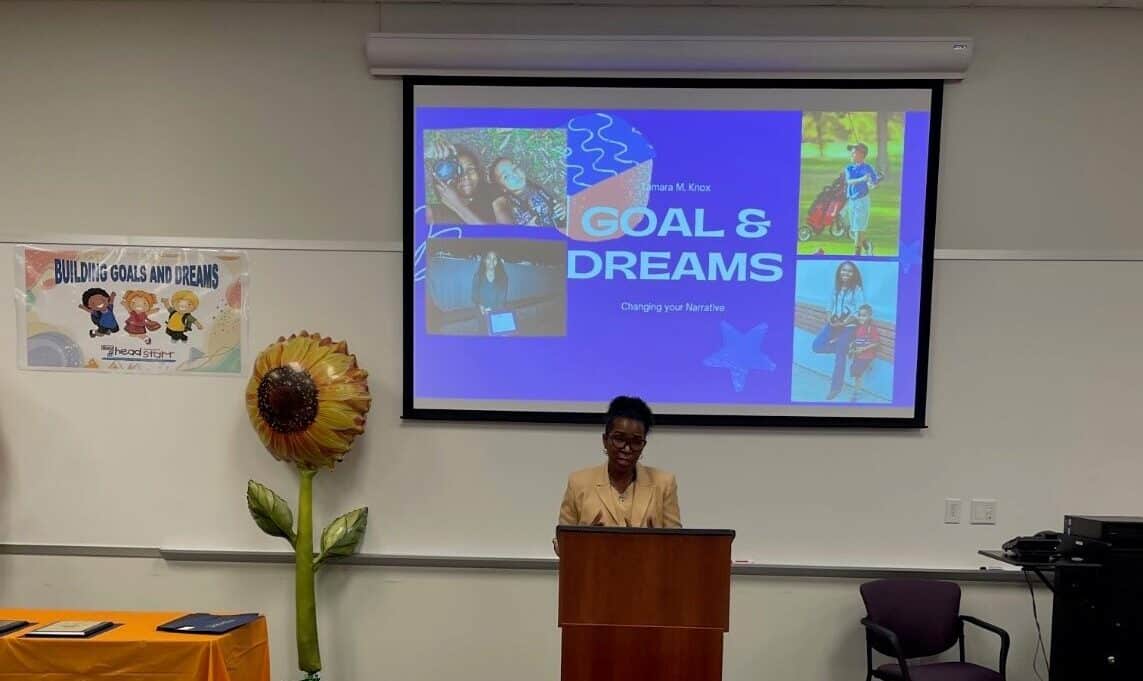 End-Of-The-Year Parent Recognition
"The End-of-the-Year Parent Recognition is a very special occasion. It's a time to appreciate the parents for commitment and dedication. This one is EXTRA special, first in-person in two years!
The event brought much laughter, pleasant vibes, and eyes full of emotional tears. A keynote speaker, a past Head Start parent, shared a message about persistence, resiliency, and forward progression towards YOUR goals and dreams.
Through leadership and togetherness, you will realize that FAMILY is your team. I am so thankful to all involved, from planning and development to the beautiful decoration. It was a well-put together, amazingly awesome End-of-the-Year Parent Recognition celebration."
– Ms. Fienishia Wash, PAC Vice Chair